Oh, crap…Way behind on my weekly blogging activity's, and reading… my back-channeling on twitter or Slack has been non existing. Also, "The break" is temporary suspended, so much fishing the last two weeks, and some really good creative work on Troll App and Story Development. And loads of randomnez and some HF-Revy 2018 writing ideas.[meta:hours later (+days) this is not working out 22-27] So I'v Been trying to write..OK, not write,I now start the writing process.. So i been using a lot of time thinking about what to write for some time now, exhausting work,to much information. Also.. I found out about the assignment on Friday, but it was already due the day before. Not the best start for "a more reflective blog post that will introduce all of us to your interests and initial thoughts about your individual reseach to be incorporated into #ResNetSem". Right until just now...like 10 minutes ago I thought this blog-post were gonna start out as a answer to this : First, please freewrite (loose free-form writing, notes, visualizations, outlining, mindmaps, doodling, etc.) on what your research work might be in the DIKULT program and this seminar course. And then my blog post would take a more reflective turn and end out in a part two:Second, please turn your freewriting attempt into a more reflective blog post that will introduce all of us to your interests and initial thoughts about your individual reseach to be incorporated into #ResNetSem.  If there is something about your freewriting process that you would like to share out, you can always take a picture of the ideas generated there and incorporate it into your reflective blog post.
So today I should write a reflective blog post, about my interests, and then thoughts I might have about research (which i do now as a master student) who could be incorporate into #ResNetSem" ?
My initial thoughs are: "Not sure i understand" and "Fuck, why did I not push harder to get the BCI project as my Master project?" When has a "No I don't think so, It would be hard to do"  stopped me? I guess it was these sentences that sold me "The Troll thing is much better! A locative narrative surrounding Troll culture and Norwegian folklore." Well, what's done is done! Let us now put aside all annoyances surrounding bad AAC systems and promising BCI research! let's instead turn a positive focus towards for my Master Project: Trolls In Norway.
No life lessons today?
Read trough a mission statement, task description etc. at least two times, read carefully, don't run of doing stuff to soon. a.k.a. Don't become the sucker in these kind of tests, read all the way trough (and understand), before starting anything.  
I'v been working on this "Troll project" for many years now and it's origins may be traced back to Christmas time of 2012. At that time the story and "ideas" were centered around Santa Claus, some magical "x-mas dust" and Norwegian gnomes. This correlation of ideas happen as a result of me working as a live action  "Freaky Christmas Sock" in a shopping mall. It was the worst, even if the application process was very entertaining and inspiring. So because of this useless shopping center failing to make a cute character and at the same time, failing to give it a back story, i made my own. In the months following this holiday i did much work on story ideas who sat out trying to explain strange and unbelievable facts of the Christmas. At one point I were writing about Santa and Jesus as superheroes of the ancient Middle East. [Spoiler alert] Judas is Santa and the world as we know it is based on a gigantic conspiracy. Exciting, I know, and then all of a sudden the story got buried, "add appropriate cliche".
It is strange how I, you, me sometimes stay active for hours, days ,"working on" expanding or imagining new layers and version of some idea. All that energy "gushing" all over the place, no escaping it. At times, I even do some hard work, for a few hours, before it's back to the fantasy reality where all versions and options is a possible solution to an idea.
At all times, part of this project has been in development. At least it feels like this, in one way or another. It's origins might actually date back to the Christmas of '88. Hard to be exact, but the need for entertainment and knowledge has always been strong interests of mine.
At this point, in this context, the "entertainment and knowledge" solutionary idea is represented by the names Trolls in Norway or Troll i Norge. This is basically just a Norwegian and English domain,but behind this two names is a huge pivoting of what the idea should become. Back in 2013 i had this webdesign class where me and 2 girls made an early beta of my Troll Portal idea. The coding sucks, so does the design, probably the text to.. Even so.. there are parts here which ends up as elements which I will continue to research (and collect) in my Master Project.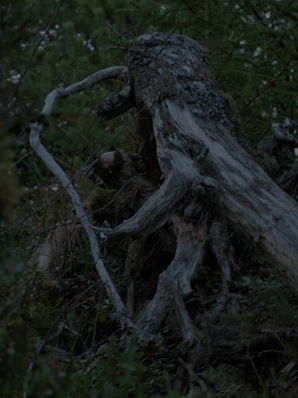 Alrighty then! So what is the master plan?



Yhea, about that…It's kind of hard to explain it all, at this hour. May I please try again in a later blog post?
OK, you underachieving Chicken!

So I guess we'll come back to the whole master plan and how my research can be used in relations to Networked Learning or some other researchy thing. Yes later,  but even so.. I can't seem to make up my mind as what to write or in what way i should head.  I also need to read chapter 5 before class..And blog about it. And to be quite frank here, i am not even sure i get the whole #ResNetSem Twitter thingy. Well I kind of do, ish. But I still have some huge issues about the participatory side of it all.. I need to publish, I need to tweet,  i need to be active, i need to sleep, NOW!